25 years of multicultural/ethnic projects.
Hot Marketing's Directors have been working with Tilda for over 25 years and has enjoyed working through-the-line for them on both mainstream and multicultural/ethnic projects.
Tilda is an unusual company as it targets a myriad of communities: Chinese, Thai, African, Caribbean, Indian, Pakistani, Bangladeshi, Iraqi and Afghan as well as mainstream audiences and works across a number of sectors including foodservice, retail and trade. This has meant us gaining specialist knowledge of a number of sectors and working across a number of disciplines: TV, radio, outdoor, press, packaging, research, translations, PR, community events, brochures and much more.
There isn't much we haven't done during this long-term relationship.
Agency Services Provided:
TV / Radio | Outdoor | Press / PR | Packaging | Translations | and much more...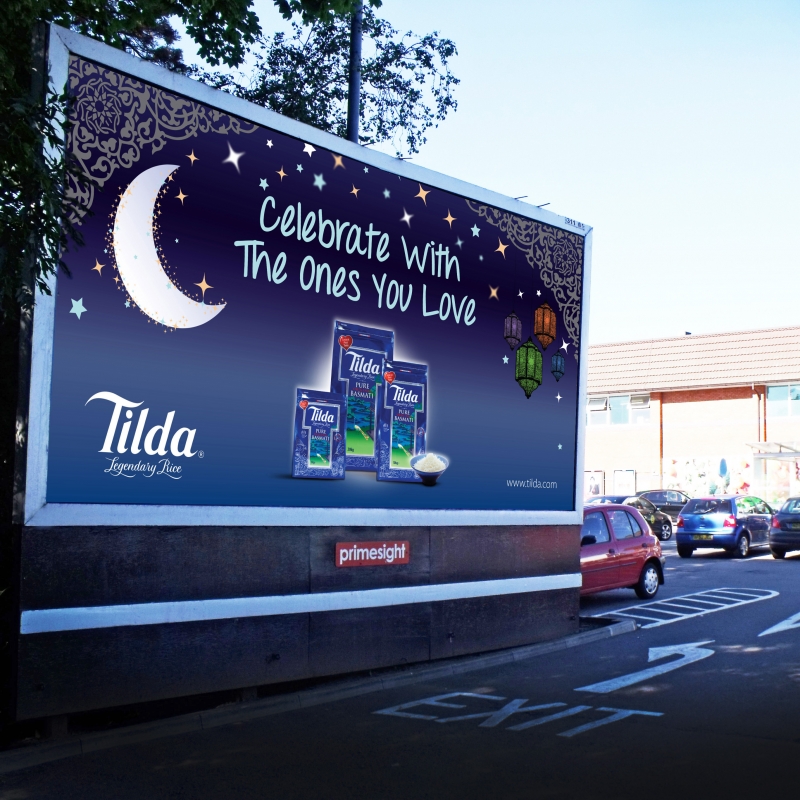 OUTDOOR
PROMOTIONS