An inclusive marketing strategy.
The initial brief was to create a cohesive, cost effective through-the-line campaign that would resonate with a diverse range of shoppers and attract them to Asda's world food aisle.
Hot Marketing created a calendar of events to attract multicultural shoppers. Hot began by hosting Asda's first ever diversity conference for Asda Store Managers and People Managers to educate them on new products, key cultural nuances and the planned campaign.
Hot created an inclusive marketing strategy, targeting key sectors of the community. Budgets were tight and had to work hard. Hot Marketing's campaign included: press, radio in key multicultural/ethnic media (Jewish, West Indian, Polish, South Asian) DM to named South Asian households for both Eid and Diwali, door drops to the Polish and West Indian communities as well as in-store activity which had to be inclusive for all shoppers.
Result 150% sales increase in one year.
Agency Services Provided:
Advertising | POS | In store Events / Experiential | Direct Mail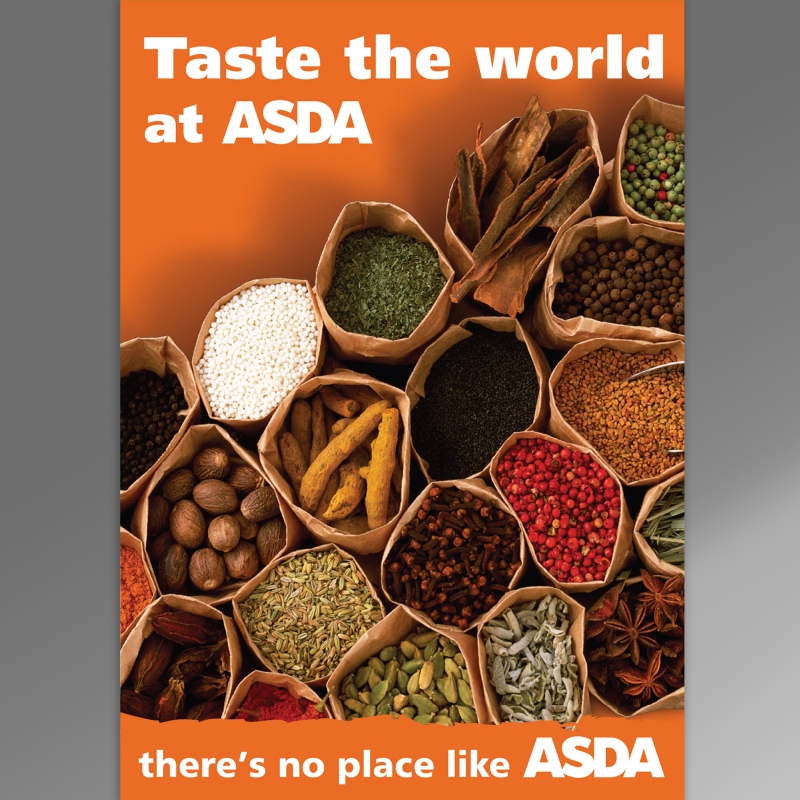 Brochures
Leaflets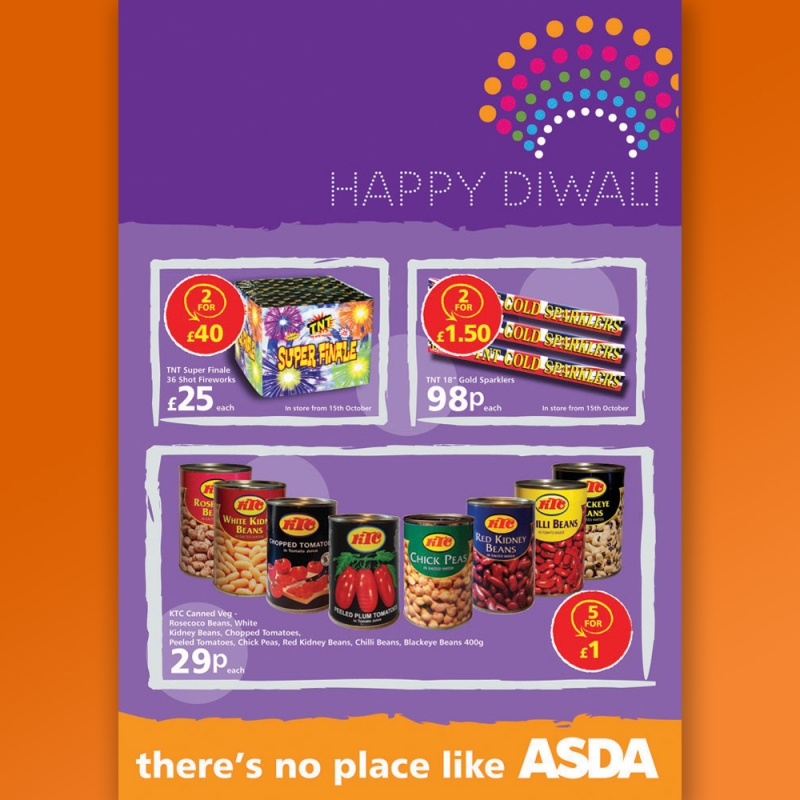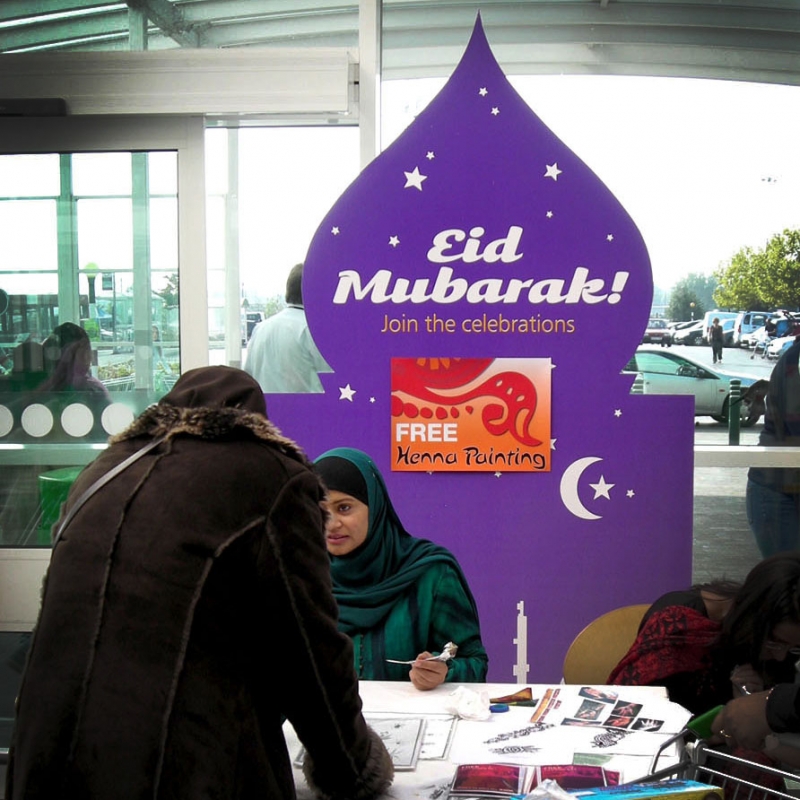 IN-STORE EVENTS
TARGETING KEY MULTICULTURAL COMMUNITIES